Your new professional life in Germany
In Germany, qualified employees are needed in almost all sectors. Most companies know that the training in countries such as Spain is excellent. The language is seen as a major hurdle – and that's where we come in!
talents4.eu is an initiative of the International Formation Center (IFCenter) in Madrid and TALENTBRÜCKE GmbH & Co. KG in Cologne. We place skilled workers with companies in Germany – skilled workers just like you!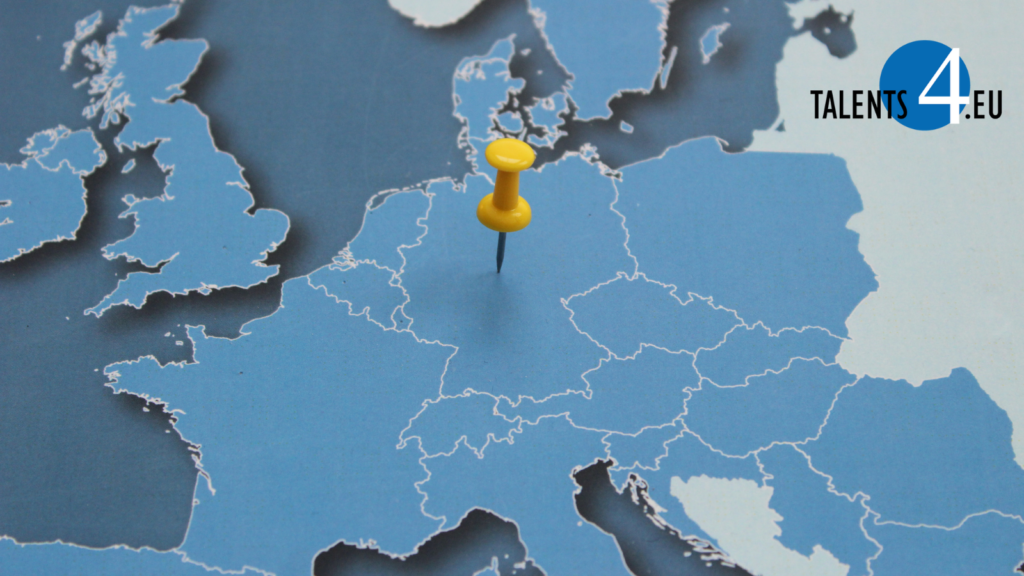 We prepare you for work in Germany!
With a language course in Madrid that gets you up to a B1 or B2 level.
Special preparation for life in Germany
We suggest good employers and you choose who you would like to talk to
We help you with the recognition of your education in Germany
Of course, we are always available to answer your questions and help you settle in Germany
Your new start in Germany - Who supports you?
Who supports you? We do! But who is that exactly?
Alessia Cosentino – Alessia is your contact person in Germany. She is in contact with employers and the authorities responsible for recognising professional achievements. She will also help you with possible applications for financial support (EURES) and with finding accommodation.
Laura Fernández – Laura works at the International Formation Centre and is your contact in Madrid.
Jimena Marcos Garibay – Jimena works at TALENTBRÜCKE and is primarily responsible for finding accommodation. As a native speaker, she can also help with translations.
Pascal Frentiu – Pascal is a translator and works at TALENTBRÜCKE. In addition to translating at job interviews, his job is to support the specialists.
Alexander Bell – Alex is the Managing Director of the International Formation Center. He is responsible for finding employers. He cooperates with
Lars-Rosario Scarpello – Lars is one of two managing directors of TALENTBRÜCKE GmbH & Co. KG in Cologne. He is the contact person for companies looking for people like you!
Be on the safe side. Before you come to Germany, you will meet all 4 of them! We are looking forward to meeting you! It's best if you leave your contact details today.
Just fill out our form with your CV
and we will contact you!
What are you interested in?